Art Show & Sale:
December 1st through January 20th
"The Magical Season"
Featured Artist: Jeannie Vodden


"Summer Bounty" by Jeannie Vodden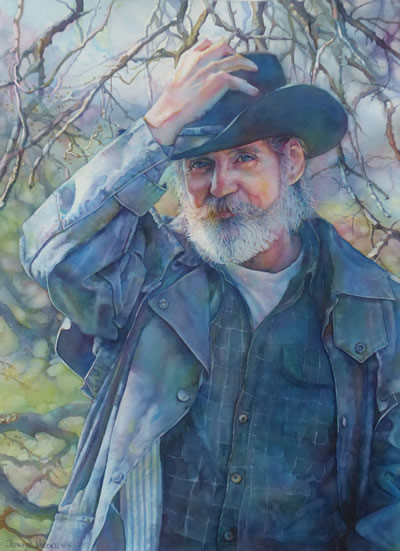 "Howdy Cowboy" by Jeannie Vodden
In Her Own Words
Jeannie Vodden:
"Reflected light and translucence give me a thrill, finding the perfect type of light... gentle seconds of beauty to be captured with my camera and painted. I'm in love with the simplicity of using only three hues to make unique layers of color.
Then there's the equally thrilling experience of drawing with my pencils and coming up, by chance, with some little character with a teapot on her head and a frog for her best friend. I spend countless hours being wrapped in a curious drawing trance, a lovely world of graphite gradations, creating detail and story.
Occasionally, these two worlds coalesce to make up some gloriously silly watercolor kingdom of hummingbirds and gears and who knows what else!"
Meet and visit with the artists at the Orland Art Center Gallery.

Artists Reception: Friday, December 1st, from 3 to 7 p.m. This exhibit runs from December 1st through January 20th