Art Show & Sale:
February 3rd through March 25th
"Where the Wild
Things Live"
Featured Artist: Sharon Barker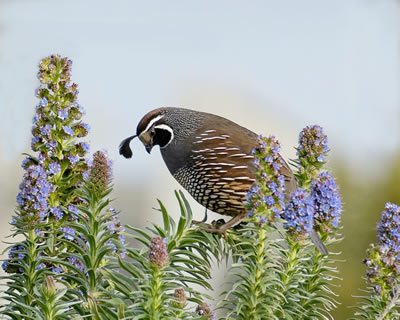 "A Pensive Moment" by Sharon Barker

"Aerial Competition" by Sharon Barker
In Her Own Words
Sharon Barker: "My passion for photographing birds and wildlife came later in life, after my kids were grown and after I had retired from a career in municipal government. I learned the basics of photography and photo editing thanks to the Photography and Fine Arts Programs offered at Butte Community College. I have continued my education with workshops and seminars geared to wildlife
photographers.
"My images are a reflection of my feelings about the natural beauty of the Northern Sacramento Valley. I try to bring that beauty to folks who may not have time to explore or seek out the diverse wildlife that inhabits the Valley. I use a digital camera with various telephoto and prime long lenses to capture and isolate wildlife while keeping the natural habitat a part of the scene.
"I never tire of observing and photographing wildlife. I am in awe of their endurance in the face of so many obstacles. There are many bird populations, including songbirds, that are declining. My goal is to share beautiful wildlife images that will make people aware of the need for creating protections for these creatures and their habitats."
Meet and visit with the artists at the Orland Art Center Gallery.
Artists Reception: Friday, February 3rd, from 3 to 7 p.m.

This exhibit runs from February 3rd through March 25th.