Art Show & Sale:
August 3rd through September 22nd
"Ninth Annual Group Show"
Featured: Forty California Artists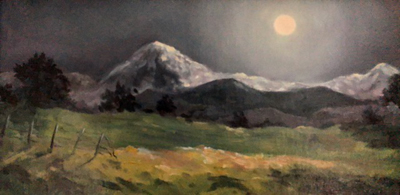 "Moonrise over Mt. Lassen" by Mollie Flack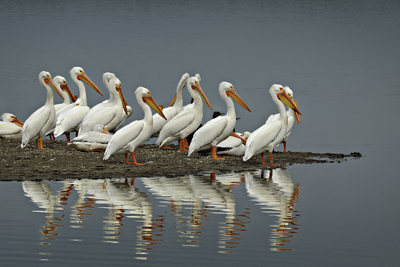 "American White Pelicans" by Bruce Perkin
"Maidu Dancer" by Gerald Farren
"Pompeian Red" by Jim Geil
From many parts of the beautiful state of California, entries poured in for this annual show. From those submissions, we selected work from 40 different artists
whose work offered visual variety as well as quality of technique and concept.
On display in the Gallery this month is a vast array of artistic styles, featuring many different mediums, including lush oils, on canvas and board, bright watercolors, subtle pastels, crisp acrylics, innovative collage, whimsical metals, stunning photography and imposing sculptures in bronze.
The subject matter covers an equally wide range. Breathtaking landscapes, fascinating wildlife, sensitive images of people and places, fascinating interiors and exteriors of structures, exotic locales, whimsical abstractions, and scintillating still lifes are all vying for attention in this dynamic exhibit.
As always, our annual group show offers a broad selection, enabling every viewer to find their personal favorites among a veritable smorgasbord of skill and talent.
Meet these talented California artists at the Orland Art Gallery Artists Reception: Friday, August 3rd, from 3 to 7 p.m.