Art Show & Sale:
June 7th through July 20th
"Triple Exposure: Crosscurrents"
Featured Artists:
James Canter, Stephanie Luke and Harvey Spector


"Con Las Sombras" by James Canter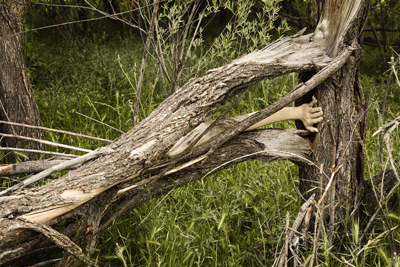 "Split" by Stephanie Luke
"Hooded Boy, Kotel, Jerusalem" by Harvey Spector
In their own Words
James Canter: "Not all, but most of my pictures are black and white. It draws me to textures, contrast, lines and shapes in a way color cannot. It strips away distractions and uncovers meaning. It focuses on direction and quality of light. It creates emotion, intensifies spatial relationships, highlights motion and supports composition. Places, people, and influences stirred me to produce theses scenes from Cuba to Italy and Morocco, buildings of all shapes and eras, shadows intensified by fog and night, and people from far away and near. They are all from the street. Street photography is my passion."
Stephanie J. Luke: "I take photographs in an attempt to stop time, to catch the light, to slow or even halt the movement, to preserve the objects, to memorialize the people, to savor the landscape in front of me. My passion for photography began in the 1970s and has not waned over time. The pictures I have assembled here I call "Limbs: A Series." They are the result of exploring the suggestion of humanoid artifacts juxtaposed with the natural environment. I wanted to focus on bringing out the essence or inherent character of the arboreal landscape from an anthropomorphic viewpoint."
Harvey Spector: "Prior to 2004, I was primarily a large format film shooter, doing commercial assignments while pursuing personal work and making platinum prints. As digital imaging rapidly replaced analog, I followed suit. As much as I miss the pleasures (and frustration) of working in the analog darkroom, the digital world has opened vast creative possibilities. This exhibit represents a sampling of a portfolio that came out of my travels to Israel and Jordan in 2017. I was profoundly moved by expressions of religious devotion that have been at the core of fierce faith as well as brutal savagery. I hope these images help foster understanding and cooperation."
Meet and visit with all three artists at the Orland Art Gallery Artists Reception: Friday, June 7th, from 3 to 7 p.m.