Art Show & Sale:
December 7th through January 19th
"Celebrating the Season"
Featured Artists:
Denise Granger Kerbs, Lynn Miller,
Sandy Obester, Linda Clark Johnson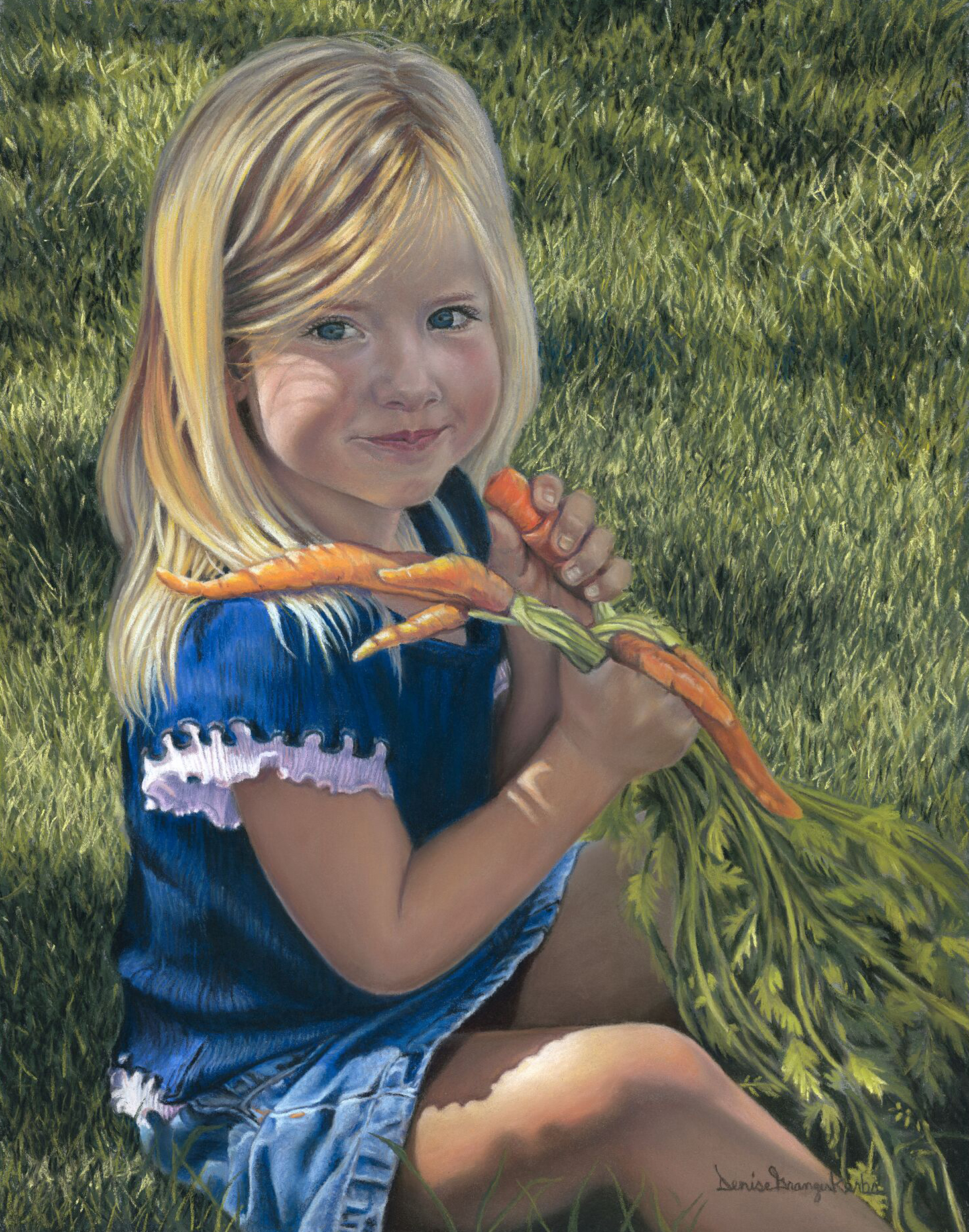 "Bodhi's Bouquet" by Denise Granger Kerbs
"Christmas Steelhead" by Sandy Obester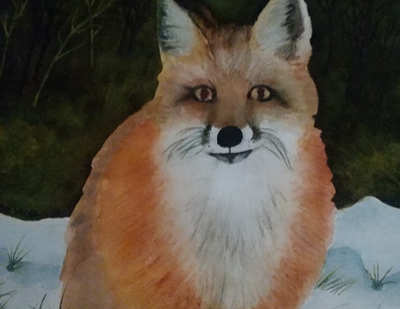 "Foxy" by Lynn Miller
"Cottage Garden" by Linda Clark Johnson
Artist and teacher Denise Granger Kerbs is a master in many mediums. Born into a large family, Denise was self taught, drawing and painting every thing in sight from an early age. She earned her BA in art at the age of 47 and received her teaching credential one year later. She loves the interaction with her students. Working in pastels, graphite, oils or alcohol inks, her detailed art is vibrant with a sense of life.
Impressionism with a touch of the abstract is Sandy Obester's personal painting style. Her acrylics offer an interplay of color and shape that captures the essence
of a subject. Her educational background includes in-depth artistic studies in the early sixties, and wide ranging travels, visiting many museums and galleries throughout the world, which continue to provide inspiration for her own art.
As a basis for her art, Linda Clark Johnson uses Cyanotype, a photographic process developed in 1842 . Calling her work Altered Cyanotype, Linda pushes its limits by drastically changing exposure times and further altering prints with mixed media, including collage, to achieve stunning effects. She has a BA in Drawing and Painting and a Masters in Arts in Education. Her graphic design and illustration skills are clearly evident in her beautifully diverse Fine Art prints.
Watercolor is Lynn Miller's choice of medium and she uses its fluidity to catch the ever changing light, color, and action in subjects that range from egrets at sunset
to waves crashing against the shore. She uses her subject matter to convey a variety of emotional responses like buoyant energy or peaceful serenity. Lynn believes the rich potential of watercolor allows her to achieve exactly that with her art.
Meet and visit with all four artists at the Orland Art Gallery Artists Reception: Friday, December 7th, from 3 to 7 p.m.