Art Show & Sale:
August 4th through August 26th
"Eighth Annual Group Show"
Thirty Two Northstate Artists

"Sunrise, Columbia River Gorge" by Gerald Aguiar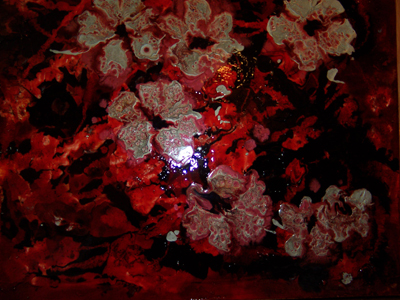 "Floating Dogwood" by Katie Canadas


"Assortment of Color and Taste" by Peter Piatt

"Just Waiting" by Dorothy Turk
Our Eighth Annual Group Exhibit features an amazing variety of artistic expression. Thirty two talented artists from all over California's beautiful north state entered this juried show, and the result is an exciting gathering of artwork that is as varied and vibrant as the artists themselves.
The Gallery walls are filled with original pastels, watercolors, oils, acrylics and all manner of mixed media, including exquisite graphite and pen and ink drawings, gorgeous colored pencil pieces and fine art photography that glows with light.
Styles and techniques include wild and whimsical abstracts, finely detailed realism, lush landscapes, provocative portraits, traditional western scenes and innovative combinations of media that produce unexpected and refreshing artistic results.
The Gallery pedestals feature acrylic resin sculptures, bas-relief and 3 dimensional wood carvings, and intricate natural edge turned bowls. A selection of George Turnbull's beautiful unframed limited edition prints will also be available.
These are the talented artists whose works usher in this last full month of summer:
Carol van Tol, Steve Crane, Doug Ginno, Mike Williams, Patricia van Stavern, Christian Cerdan, Helen Madeleine, Judy Clever, Charlotte Brux-Bolinger, Beth Bjorklund, Kristin Revolinsky, Janet Flanagan, Alyson Mucci, Wayne Wilson, Katie Canadas, Valerie Stilwell, Glenn McCune, Peter Piatt, Gerald Aguiar, Cheryl Caldwell, Carol Smith, Bruce Roberts, Paddy Bambauer, Jim Halsey, Jon Shult, Bruce Perkin, Sharon Barker, Burns Smock, Dorothy Turk, Sharon Grabill, Michelle Camy, and Nicolai Larsen.

Meet and visit with all the artists at the Orland Art Center Gallery Artists Reception: Friday, August 4th, from 3 to 7 p.m.